Happy new year!
Paper Racer For Free
Today, you can download Paper Racer on iOS for free in cooperation with
appturbo.it
.
Multiplayer Support
We just finished implementing multiplayer support for Paper Racer and already released it on Android. It should work nice on LAN and broadband internet connections. We are currently optimizing it for slower mobile networks.
iOS Update
An update for iOS is scheduled for the end of January. It will bring full iPhone 5 support and the new multiplayer mode.
Paper Racer is available for Android at Google Play now. The base version contains 3 maps and is for free. The full version contains all 16 maps and can be ordered InApp.


Paper Racer 1.1 is available on the App Store since yesterday. The most significant change is that we fully support Retina and Ipad display resolutions now.
Additionally we also added an overview map for Retina and Ipad devices.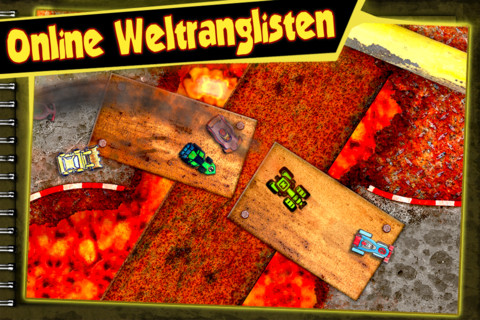 We are currently testing the final version of Paper Racer HD. The new version will support the Iphone 4 Retina Display and the full Ipad resolution. It will be available as an update in the next days or weeks.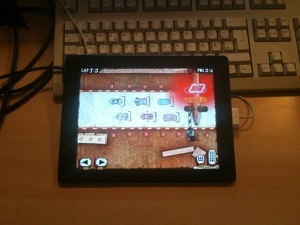 We are happy to announce that we are listed as TopApp in the AppCenter of Germany's biggest newspaper, the
Bild Zeitung
.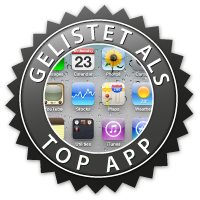 First Update
We are working on a first update for Paper Racer that will fix a problem not letting the game start on old ios <= 4.0.2 versions. There will be some refinements on the controls too.

Car Of The Week
A new car of the week is available in the "Car Of The Week" category. So get out your iPhones, start Paper Racer and put it on the track.

Your Cars
We have seen a lot of nice custom cars in the last weeks. If you have one and want it to be presented for download as "Car Of The Week" please send it to us. Use the barcode export function of Paper Racer or just send us a .png with a height of 128px.






Our first game Paper Racer hit the AppStore last night. You can get it
--> here <--
for 0.99$ (0,79 €).
Reviews
We are very happy to announce that our first Iphone game "Paper Racer" will soon be on its way to the review process. After 14 month of development we are very pleased with the result.
Check out this screenshots to have a first look: